An Illinois couple's marriage plans are in ruins after allegedly
making and selling pornographic pictures of a 5-year-old girl in order to pay their rent
.
Laura Jean Sigler
, 25, and
Anthony Lynn Ferguson
, 24, were both apprehend earlier last month after police learned of the photos which reportedly shows at least one of them engaging in sexual acts with the minor victim.
Both suspects in the case
admitted to making and sending the pictures
to an unidentified individual who in return subsequently sent the sick duo an undisclosed amount of money on at least 3 separate occasions.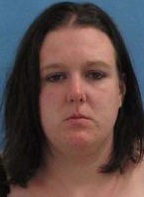 Facebook profile of Laura Sigler
The unemployed mother of two had been asking for money from 'friends' on several postings on her Facebook:
November 20, 2011 at 9:11am--
"hey everyone i'm needing help coming up with $250 dollars by the 15th"
December 10, 2011 at 3:16pm--
"anyone interested in buying sum dale jr stuff from tony an i please get a hold of us either call or come by we could really use the gas money"
December 11, 2011 at 9:38am--
"is there anyone out there that can loan me at least ten dollars til wesnday an i'll pay u back please call the hotel an let me know"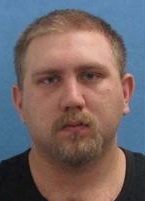 Facebook profile of Anthony Ferguson
Ferguson, Sigler and apparently two pitbulls had been living in room #200 at the
Budget Inn
located in Lincoln,
according to information posted on her profile
.
Sigler had
filed for a protective order against Ferguson
in February even though the two had previously planned on getting married early in May.
Both now currently remain behind bars on $250,000 bond each.