A 23-year-old Illinois woman is currently behind bars after police say she
sexually assaulted a 14-year-old boy
.
Maria Rector
, of Carmi, has been charged with five counts of criminal sexual abuse for allegedly engaging in sexual activity with minor between November and February of this year.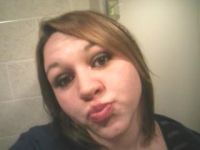 Rector, who is married, could face additional charges as the investigation continues.
Besides the above Facebook profile, Rector also maintained another sloppy account on the popular social networking website found
here
.
H/T to Disclosure News Online