A 40-year-old Pennsylvania man could face up to 70 years in prison after
trying to flee the country
on kiddy porn charges after police payed him a visit earlier that day at his home in Bethlehem.
The suspect,
Niyaz Sainudeen
, was identified as the owner of the suspected files that were being
shared with undercover investigators
using a p2p file sharing network.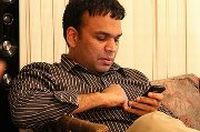 Sainudeen was present during the police search but then
booked a flight to Abu Dhabi
later that day.
He was arrested at John F. Kennedy International Airport.