Police in Ohio have arrested a 38-year-old man on
numerous child pornography charges
.
Paul Siles Bidwell III
, of Newton Falls, was indicted by a grand jury earlier last week and is currently facing 17 counts of pandering sexually oriented matter involving a minor.
According to a report
, the alleged images on Bidwell's computer contained children as young 3 months old and other children as young as 3 or 4 years old engaged in sex acts, including animals.
Agents say the recently divorced suspect had been actively seeking the material since downloading the images sometime between 2010 and 2011.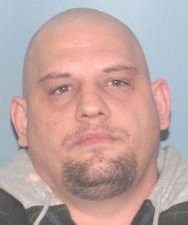 Bidwell had originally been arrested in November but the
charges were later dropped
in early January.
His ex-wife told a local news agency, that before the two separated, she uncovered child pornography websites on their home computer. When confronted with the accusations, Bidwell allegedly told her "
he was trying to find out if a friend's child was on one of the websites
."
Besides the above Facebook profile, Bidwell also maintained 5 MySpace accounts all found
here
and an accounts over on both
myYearbook
and
twitter
.
"i am 5.11 with bron hear, i like rock and roll, i get in to hot rods cars,i wont to meat a goog woman,kkoh hukngy ufdfghj kgfds wertyuil,jgyujgy,jjkuyt,dhxdhcozjx kdjdnm kkclcl fjjfvfuv , kfkivffivid,cvnvgjudf, kdi,"
Only worth mentioning as this would clearly make him even more dumb than our last
sick bastard POF user
.
He is currently in jail in lieu of $250,000 bond.