Police in New York have arrested a Fulton man on
child rape charges
.
Paul Firenze
, 33, has been charged with first degree rape, sex abuse, criminal sale of marijuana, and endangering the welfare of a child.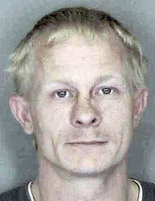 Firenze is also accused of
supplying the 12-year-old girl with marijuana
.
In addition to above Facebook account, Firenze also maintained two older profiles over on MySpace found
here
and
here
.