A 40-year-old married man and father of two has been arrested in Colorado on
child pornography charges
.
Cory C. Cooper
, of Windsor, was taken into custody following a
multi-state investigation
and subsequently charged with two counts of sexual exploitation of a child.
Authorities say he was arrested while
downloading the illicit material
in his basement.
Cooper reportedly
admitted to downloading "hundreds" of pictures
of children being sexually abused in the past "couple of years".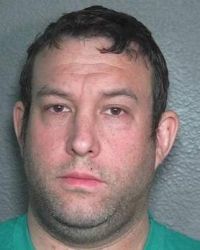 Besides the above Facebook profile, Mr. Cooper also maintained a page on MySpace
here
as well as creating an account over on proboards found
here
.
There's just too many links associated with Cooper to post but to dwindle everything down, it does appear he has an obsession with both online role playing games and pirates.
You can be the psychiatrist there...
Bail was set at $30,000.