Tennessee--Agents working with the FBI are looking into possible allegations that a 27-year-old Iraq war veteran may have engaged in sexual activity with
multiple teenage girls
that he met over the Internet.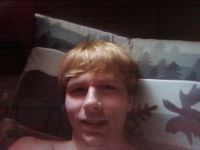 I'm guessing the FBI feels there may be more victims in part because Bonick seems to be somewhat of an Internet junkie and can be found all over cyber space using the screen name,
"fwogman"
.
Just a slight correction from the various news sources, jail records for Christopher Nathan Bonick state his age as 27, born on October 11, 1984.