A 41-year-old man in Indiana is facing numerous charges on accusations that he
forced his ex-girlfriend to have sex with three boys
, including her own son.
Mark McCoy
, of Indianapolis, is currently facing 28 charges for the alleged abuse that date as far back as January of 2011.
Detectives interviewed one of the victims in which he stated he was forced to put his "private parts" in the face of his mother.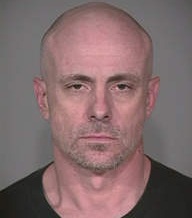 McCoy reportedly had been
holding down the mother at the time of the incident
.
In a separate interview, the mother told police her two other children attempted to get in between her legs while McCoy watched.