Bail has been set at $100,000 for a Morgantown tutor accused of
sexually abusing a 15-year-old boy
.
Roger Wayne Wiles
, has been charged with sexual abuse by a custodian and second degree sexual assault.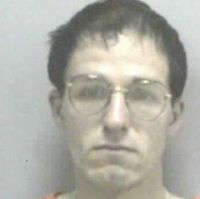 The 23-year-old suspect is believed to have
drugged and performed oral sex
on the victim at his small apartment.
Besides the above Facebook profile, Wiles also maintained a separate account over on MySpace found
here
in which he proclaims an interest in 'satanic books', 'young white guys' and 'old country' music.
Go figure...