A 62-year-old boating enthusiast from Massachusetts has been arrested (
and then later released
) on child porn charges.
Peter M. Gavin
, of Scituate, is currently facing two counts of possessing child pornography and one count of distributing material of a child in a sexual act, after agents say they
recovered illicit images on his personal computer
.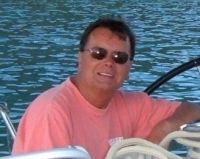 Which of course is all bad news for the 62-year-old yacht salesman who claims to
help with the local youth sailing program
in his area.
Agents say their investigation began in January.