South Dakota state police have charged a Dell Rapids man on accusations that he
raped a 5-year-old girl
.
Adam Howard South
, 39, has been charged with eight counts of rape
following a tip
from the Department of Social Services.
The alleged assaults are said to have
occurred repeatedly
between August 11, 2011 and May 24, 2012.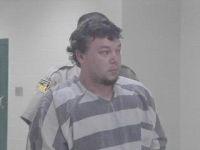 Bond was set at $500,000.
Besides the above Facebook account, the former Minnesota resident also maintained a once active profile on MySpace found
here
.