Name of registered sex offender:
Joshua Nathan Gabriel Scheller
Facebook profile
: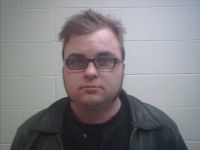 Our "
Sex Offender of the Day
" comes to us yet again from beautiful Spearfish, South Dakota.
Scheller is a registered sex offender who was convicted in the state of Washington as a juvenile for
raping a 4-year-old girl
.
The heavily pierced felon recently got his own apartment and a job working the graveyard shift at a lumber mill in Spearfish.
He moved to South Dakota earlier this year in February.
Besides the above Facebook account, Scheller also has another profile found
here
.
...And as always you can report both accounts via the link below.
Report this user/loser to Facebook now!