An Iowa man currently residing in Florida and lieutenant commander of a
U.S. Coast Guard
Miami unit has been arrested following an
online child predator sting
.
Frederick Joseph Wilson
, 48, was apprehended by authorities following an undercover investigation involving chat rooms, message boards and would you believe Facebook?
Yup, yup.. detectives say
Wilson contacted
whom he believed to be a guardian of a boy, 12 and girl, 14 then later inquired about sex with either one or just the "
son only
",
according to a report by the Long Key News
.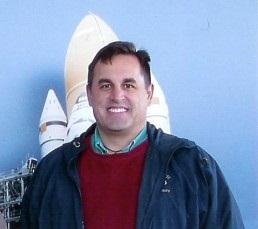 Wilson is owner of the
King George Pub & Restaurant
(
fake reviewers found here
) and had been somewhat/something important once upon a time...
Meanwhile, we're all left reading the wreck of the gentle giant residing in happy, happy land of
b
lah, blah, blah sick sh*t of [p.c] dumb a** stuff...
A MySpace account belonging to the suspect also exist
here
.