A 50-year-old Missouri has
admitted to sexually assaulting a 9-year-old girl
after being arrested on child pornography charges.
James Lee Hagerman
, of Carol Junction, reportedly had been sharing child pornography files using a p2p network.
On April 24th, an investigator downloaded three files from his computer and subsequently subpoenaed the server which led them to his house.
Hagerman was interviewed and admitting using the online alias, "
jimlee
", to trade the illicit material with others.
He then told investigators that he been
trading child pornography for about a decade
and possessed around 1,000 videos on his computer in "hidden files" in order to
hide them from his wife
of 10 years.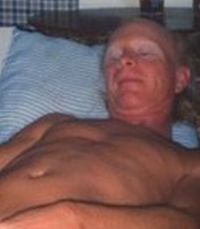 On his above Facebook profile, Mr. Hagerman writes extensively (in the
info portion
anyway) of his "Christian" faith and seems to appear as a good husband and father at first glance.
However, he is obviously neither as his recent confession proves.
Hagerman can also be found online using the screen name, "
liljimmy45
".
On one particular porn site, Hagerman writes the following:

Other sex ads and naked pictures of Hagerman also exist.