A manager at a
Culver's
store in Minnesota won't be returning to work anytime soon after police say he
admitted to raping a woman
.
Jerry Marcus Gary
, 23, has been charged with two counts of first-degree criminal sexual conduct for allegedly choking and raping the woman Wednesday at his small apartment in St. Cloud.
The victim told police she begged for her life while Gary held a butcher knife to her throat.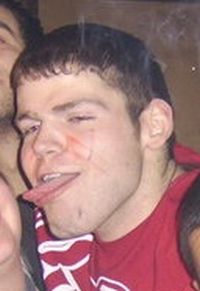 According to the the St. Cloud Times
:
"He later admitted that he had pushed her onto the couch in his apartment living room with both hands near her neck, that he knew she was afraid and that he had placed the knife near her throat..."
Police say he knew the victim.
On his above Facebook profile, Gary writes that he is a manager at a Culver's restaurant in St. Cloud and is a former Louisiana native.
Bail was set at $500,000.
Gary also has a private MySpace found
here
.