A 44-year-old Little League Coach in Florida has been arrested for allegedly molesting a child under the age of 12.
Robert Gerald Vanderveer
, of North Port, was taken into custody by police at the ball field where he coached.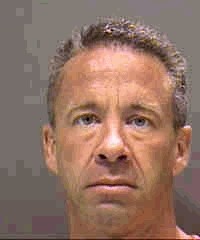 He is said to have molested a daughter belonging to his ex-girlfriend.
According to a report
, the allegations came to light after the child began having "bathroom accidents".