A 42-year-old married man and father of three has been arrested for
sexually assaulting a 13-year-old girl
at a church.
Rodney Marcus Grimsley
, of Richmond, is charged with aggravated sexual assault of a child following the alleged incident that reportedly took place at the Zion Watchtower Baptist Church on Sunday.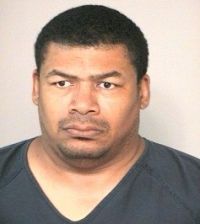 Grimsley was playing guitar in a band that had been performing at the church.
The mother of the victim is said to have noticed odd communications between the two on Facebook and

subsequently

contacted police.
Police say during an interview Grimsley
confessed to the crime
.