A Milwaukee County Sheriff's deputy has been arrested after allegedly
sexually assaulting three underage children
in his trailer and then sharing the acts online via a webcam.
Sgt. Phil Wentzel
, 41, first came to the attention of investigators after federal authorities busted child pornographer in two different states and were able to track the pictures to a campground in Campbellsport.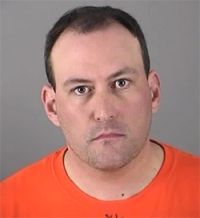 Wentzel had been a regular on various newscast in the local area as a spokesperson for the Milwaukee County Sheriff's Department.
Reports state the three prepubescent girls who were molested were also
seen drugged and sleeping
in some of the pictures.