Police in the state of Washington have arrested a former 57-year-old youth church coordinator for
molesting and raping two boys
, including one he met through the church.
Ronald William Asplund
, of Oak Harbor, is currently being held on suspicion of three counts of the rape of a child and three counts of child molestation for for assaulting both a 13-year-old boy and his 14-year-old friend.
Asplund is believed to have raped the boys on "numerous" occasions at his home as well as molesting on of the boys at
Oak Harbor Lutheran Church
during a "lock-in" event.
Asplund, who suffers from lung cancer, had been the "
middle school ministry coordinator
" during the time of the attacks.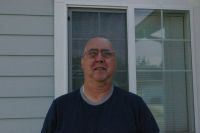 He has currently been married for over 25 years and has two daughters.
During an interview, Asplund reportedly cried while
admitting to molesting three different boys
and showing pornographic pictures to various children at a youth camp in Arlington.
He had previously been investigated for molesting a young boy in 2006 but police were unable to find enough evidence to charge him at the time.
A
profile on Google
belonging to Mr. Asplund reads the following:
"

I atteneded Central Washington University from 1978 to 1980 and got a degree in teaching. I was also a buyer, assistant manager and manager from 1980 to 2000. My kids are grown-up and one attending Western Washington University. I have always enjoyed working with elementary and middle school kids. I taught sunday school to fifth graders from 1990 to 2000 and once we moved to Oak Harbor I taught middle school kids at sunday school and ran their activity nights until 2005.

"
An older MySpace account also belonging to Mr. Asplund can also found as well by clicking
here
.
If you know of any more information on this case you are urged to contact police at 360-279-4600.