A 34-year-old Louisiana man has been arrested on
sex crimes involving a child
following an ICAC investigation earlier this year.
Shaun Anthony Mueller
, of Rosepine, was taken into custody after investigators executed a search warrant and reportedly located child pornography on his computer.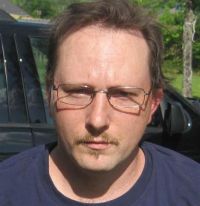 When interviewed, Mueller admitted to downloading sexually explicit photographs of children and also
confessed to molesting a 9-year-old girl
.
Besides the above Facebook profile, Mr. Mueller also maintained an account on MySpace found
here
.
His e-mail address that links both aforementioned social networking websites also links him a notorious Russian website often used to trade child pornography.