A 27-year-old man has been indicted by a jury in Virgina on five counts of using a child to produce pornographic videos and pictures and of possessing and transporting child pornography over the Internet.
James Robert Cobler
, of Winchester, was originally taken into custody in May after undercover investigators downloaded child pornography from the suspects files he had been trading on the Internet using a p2p network.
The suspected IP address was then traced to Cobler's grandparents home in Winchester.
Detectives interviewed Cobler who
admitted possessing the illicit material
as well sexually assaulting a 4-year-old boy on multiple occasions that he had been babysitting since 2011.
According to a report
:
"...Cobler told the investigators that he had taken a video and about 10 photographs of himself performing sex acts on the child with his digital camera, "created a folder on his computer using the child's first name, and placed the video and images of the child in it.""
The victim's parents identified the child's room seen in some of the photos.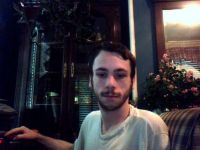 To make matters even worse, Cobler's grandmother
passed away on May 31st
, knowing the atrocities committed by her grandson.
He however remains behind bars where he has been since his arrest.
Besides the above Facebook profile, Mr. Cobler also maintained an account over on MySpace found
here
.