Name of registered sex offender:
Jared Raymond Nickerson
Facebook profile
:
Nickerson is a registered sex offender currently residing in beautiful Belfast, Maine.
The 25-year-old convicted felon was placed on the registry following a conviction on child pornography charges.
He is a
lifetime registrant
in the Dirigo state (that's
awful hard
to do in Maine) and has lived in the small seacoast town of Belfast his entire life.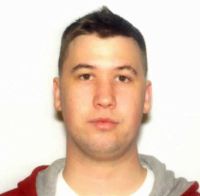 Not really much else to report
(other than some ridiculous 'likes')
and a
silly outdated
MySpace found
here
.
Remember, you don't always have to be logged into Facebook to report a convicted sex offender.
Just click and send twice for some 'xtra fun...