A 26-year-old Texas man is behind bars after allegedly
admitting to downloading child pornography
over the Internet.
William Aloys Wameling
, of Hempstead, was arrested at his residence yesterday morning after police executed a search warrant on his premises.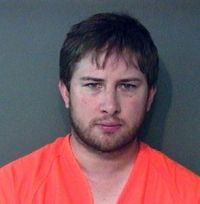 The married and stepfather of three is now
being held on a $1 million bond
.
Prior to the charges, Wameling had been in training to become a firefighter.
Besides his above Facebook account, a much older profile of Mr. Wameling on MySpace also exist
here
.