A Missouri couple and their friend have all been arrested in a seriously disturbing case out of O'Fallon.
Police say
Rebecca Sue Russell
, 31, her boyfriend
John Scott Thomas III
, 27 and their 25-year-old friend
Billy Joe Bunch Jr
., have all been charged with sexually assaulting three young girls ages 5, 3 and a 7-month old infant.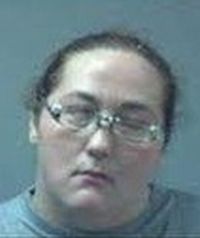 Facebook profile of Rebecca Russell
The trio were all residents of the Tee Kay Mobile Home Manor and often acted as babysitters throughout the park, according to authorities.

Russell has been accused of holding down the infant while her boyfriend raped her and sodomized all three girls using a vibrator and her fingers. Police allege she also performed oral sex on all three and forced the 5 and 3-year-old to perform oral sex on her.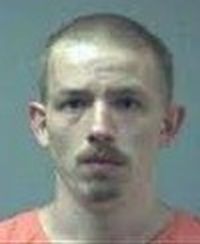 Facebook profile of John Thomas III
Meanwhile, Thomas has also been accused of raping the two other girls.

He has reportedly confessed to the crimes.

When question by detectives, Bunch fessed up as well and admitted that he was also a willing participant, telling them he forced the 5-year-old to perform a "sex act" on him.

All three now remain in jail.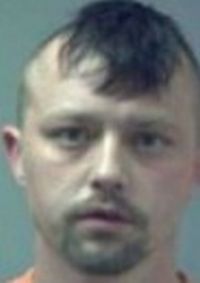 Facebook profile of Billy Joe Bunch Jr.
Not surprisingly, both Rebecca Russell and Billy Joe Bunch Jr. are self proclaimed juggalos who like to get "down with the clown".

On Russell's MySpace she wrote awhile ago:


"Well, Hey it's me DUCKY...Some people know me for my outgoing ways.. Or my need to be loud..I am comfy with myself. So you should be to. I am a very out going lady. That loves Mary Jane and to have a BLAST with whatever I do!! I am active and I enjoy life. There is so much to me. My Juggalo Family are AWESOME and AMAZING, I don't know what I would do with out them!! I made my mistakes in life. And without friends and my family.. I would be lost. I made it through college.. And now trying to figure out where, I wanna go in life... But for ryt now... I'm having a blast..."
On
Bunch's MySpace
he writes as being formerly of Hamilton, Ohio:
"I am juggalo from hamilton ohio. I am all about putting some trees in the air and hanging with my homies. I am down with the Clown and have been all my life. If you don't like it **** YOU!"
I was unable to locate a MySpace profile for John Thomas.
Of course none of this really matters, because all three have active viewable Facebook profiles via the usual above clickable pictures.
And in the end all three will surly burn in hell after probably being killed in prison first...