Police in Illinois have taken a 67-year-old man into custody on accusations that he
sexually assaulted his nephew's girlfriend
.
Gary Kluber
, of Aurora, has been charged sexual assault and criminal sexual abuse following the alleged incidents that reportedly took place earlier this month at his nephew's house.
Police say Kluber began making unwanted sexual advances toward the victim and after she refused the elderly suspect promptly ignored that request and forced himself on her.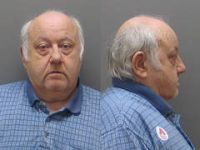 According to the Sun-Times
:
"St. Charles police said Kluber was convicted of criminal sexual abuse in 1987 and aggravated criminal sexual abuse in 1998. He was required to register as a sex offender, but the registration requirement had expired before the latest incident, police said. In 2010, he was charged with being a child sex offender in a school zone, police said."
Bail was set at $250,000.
On His above Facebook profile, Mr. Kluber writes that he is both widowed and retired.