A 32-year-old Maine resident who was acquitted in 2004 of child rape charges has been arrested again for
sexually assaulting another child
, this time a 3-year-old.
Ryan S. Withee
, of Rockland, also got a second break again after silly judge, Susan Sparaco, lowered his bail from $100,000 to $10,000 for the suspect who has now
reportedly confessed
to the crime.
According to an affidavit, the mother of the victim told detectives she found her daughter in bed with Withee and then contacted police.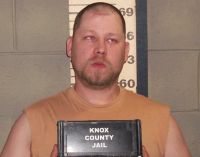 The little girl told her mother that Withee had "hurt her".
As mentioned he had previously been charged and acquitted in a
2004 rape case
involving a child under the age of 10.
He also has lengthy history of criminal offenses including theft, disorderly conduct and possession of drug paraphernalia.