Police in New Jersey have taken a 22-year-old into custody on charges that he
repeatedly sexually assaulted and raped a 5-year-old girl
until she was at least 9.
Seth Milton Crittenden
of Glassboro was
arrested late last month
after the now 14-year-old child reported the alleged incidents to police.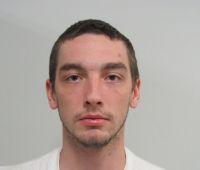 After
forensic interviews
were conducted, detectives then executed an arrest warrant for the suspect on May 25th.
Besides the above Facebook account, Mr. Crittenden also maintained a much older profile on MySpace found
here
.